bachelor
thesis
"Mapping Conversations"
"Mapping conversations on the web using semantic web technology" is the title of my bachelor thesis.
In my thesis I elaborate the way how conversations have shaped our society.
Drawing analogies between dialectic writing, letter exchanges and early hypertext concepts, I create a vision that solves the problem of todays web, where conversations are kept in data silos and where the inappropriate use of traditional comments obstruct conversations as a tool to create innovation.
My task

concept, visual design and prototype
Visit Project
event
sponsoring
"Festival Experience"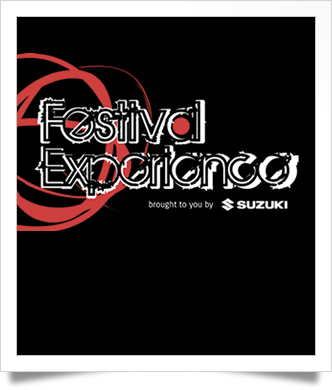 The "festival experience" is a real-time visualisation of the crowd involvement at music festivals.
It uses ambient intelligence technology, embedded in the well-known wristbands that are used to identify the guests of festivals to generate ambient visuals.
The data of every individual visitor is used to boil a digital time capsule that lets the visitors re-enjoy their own festival experience. It is our approach to immersive merchandise and "social event sponsoring".
My task

interaction design, visual design, prototyping
See video
strategy
"Understanding Social"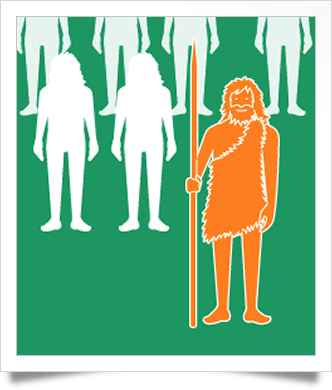 Technology changes, people don't
Presentation framework to introduce marketing professionals to the social web. "Classic" advertising revenues hit rock bottom and advertisers and marketers try to find salvation in social networks.
This presentation/workshop explains the genesis of the "social media" phenomena and why it's not just a overhyped technological trend.
In the second part the audience is taught a handful of new but old rules of communication used on the web.
My task

concept and visual design
tangible
interface
"SONGFEVER"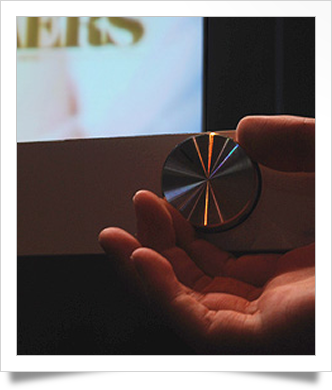 Songfever is a public interface for your iTunes library.
It aims to combine the comfort of a digital music library with the visual and tangible quality that we once had with physical media.
An intuitive interaction concept makes scrolling through your music library an immersive experience. Flipping a cover around gives you the tracklist. The click wheel as the only input device lets you select an album, play and pause a track and adjust the volume.
My task

interaction design, visual design, prototyping
Visit Project
webapp
"SOFAPLEX"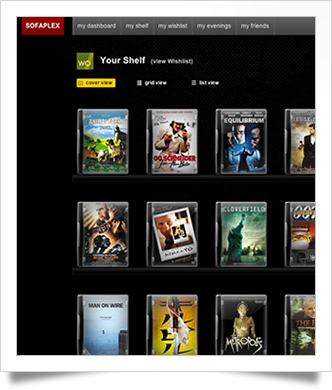 "SOFAPLEX" is a webapp that lets you share your movies and plan a movie evening with your friends.
During our third semester's project on "interactive event planners" we have chosen to create a planner for movie evenings. As a basis, we focussed on collecting and sorting your movies. We came up with a way to "touch" and handle the movies to give them back the tangible experience of a hardcopy. We are planning to release sofaplex in late spring this year.
My task

concept, design, html/css
Visit Project
Mobile
"Sketchpaper"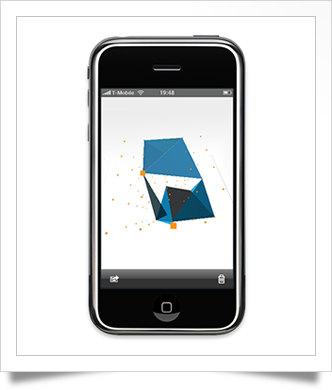 "Sketchpaper" is a conceptual 3d modeler for the iPhone that lets you shape objects by in a 3d grid.
3d modelling on the iPhone is challenging. Not only the limiting hardware, but also the tiny screen, forces developers and designers to rethink 3d modelling in a mobile context. Sketchpaper is our approach. It guides the user through the process of shaping 3d objects in its comprehensive grid. See the documentation to learn more about the iterative research and prototyping.
My task

reserach, concept & design
Read the Documentation
interactive
"Klangpong"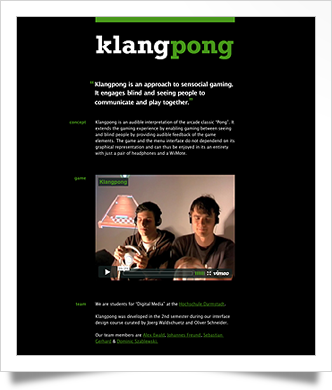 "Klangpong" is an audibile interpretation of the arcade classic "pong" and was the main project of my second semester.
The main project of our interface design course was titled "crazy machines" and Klangpong was our approach on that topic. Driven by the idea to create an interface that allows those people to communicate with each other, who are unable to do so under "non-crazy" circumstances, we came up with this the idea for this project. Using a pair of headphones and a wiimote, Klangpong can be played without seeing the game.
My task

concept, soundesign, documentation
Visit Project
concept
"Karrierepreis 2009–2011"
Realignment of the recruiting tool "Karrierepreis" for the DZ BANK.
Once a year, the "Karrierpreis" awards a prize for outstanding master- and bachelor thesises, dealing with banking and finance. Decreasing submissions and recruitements among the participants in the last years made it obvious that change was required. I developed a new concept focussing on the core elements of the prize, the students and their works. As a result, the submissions increased by more than 30% and the DZ BANK gained a tool to stay in contact with the participants.
My task

concept and webdesign
microsite
"Goldfischen"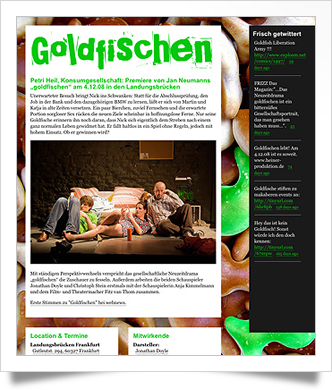 This microsite was created for the performance of Jan Neumanns "goldfischen" in the Landungsbrücken in Frankfurt/Main.
Designed using the colors and the salty crackers that are used troughout the presskit and poster design. The whole crew used twitter for internal and external communication. So I included their twitter-feed in a sidebar. The important information is clearly structured using a strict boxed design. Further events and plays will feature the same boxed layout, using textpattern to keep the site up to date.
My task

concept, design, html & css
Visit Project
drum machine
"Campus Sound Safari"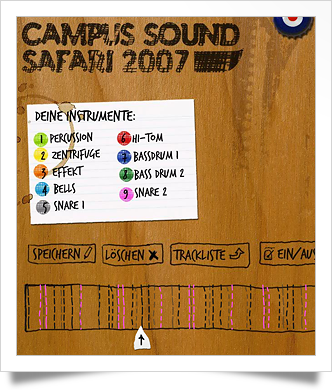 Created in the first semester. We had two weeks of time to create a piece dealing with our first impressions after a few weeks at the university.
Walking around on the campus, we recorded sounds and took photos of places and objects we encounter everyday. We selected the most appropriate and created a basic drum/noise machine. While you play the samples, the according photograph is displayed on pile of rushing polaroids. When you are done composing, you can save your "sound safari" and share it with others.
My task

concept & design
Visit Project
more projects
Projects 2005—2007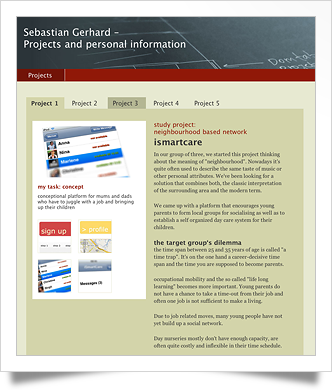 Portfolio created for my study application, featuring works from 2005-2007.
Before I applied for "Digital Media" at the Hochschule Darmstadt, I was employed as a graphic designer and dtp operator in a publishing house and some advertising agencies. Due to my interest in developing and designing for the web, I occasionly had the chance get involved in some exciting projects. I designed a webbased media data tool, developed the framework for an car configurator for Suzuki Automobile and an interface for an early epaper platform. Read more on the website.
My task

design, html & css
Visit Project